Your Gums are Important
Your gums help protect the bone that supports your teeth and helps to keep your teeth in place. This is why it's so important to take care of your gums and prevent gum disease. However, poor oral health is not the only consequence of neglecting your gums—your overall health can actually suffer.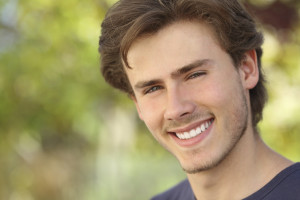 How Gum Disease May Put Your Health at Risk
Gum disease affects about 75 percent of people who are over the age of 18. While this condition can be successfully treated by a periodontist, if left untreated, it could eventually lead to serious health problems as well as tooth loss.
If you have gum disease, see your dentist as soon as you can. With periodontal disease, you may be at a greater risk for:
Developing heart disease
Developing complications in you have diabetes
Developing cancer. (Research has show that men with periodontal disease were nearly 50% more likely to develop kidney cancer and nearly 55% more like to develop pancreatic cancer.)
Gum disease may also increase the risk of respiratory infections, because the bacteria in your gums and mouth can possibly be aspirated into the lungs, which could cause pneumonia and other respiratory diseases.
Periodontal Disease Prevention
It's not difficult to treat and then prevent gum disease. Always:
Visit your dentist every six month for regular cleanings. These visits will help to remove the tartar and plaque on your teeth.
Brush twice a day. We recommend that you brush after every meal, but if that's not possible, then try to brush in the morning and at night to reduce the amount of tartar on your teeth.
Floss twice a day. Flossing removes food and the plaque that rests between your teeth that a toothbrush can't reach.
Use mouthwash. Vigorously switching mouthwash around helps wash away plaque and other particles that you may have missed.
Visit a periodontist. If you regular dentist suggests a visit to the periodontist, make an appointment right away. Periodontists are specially trained to identify, evaluate and treat gum disease.
If your dentist in the Pittsburgh area has suggested that you should visit a periodontist to treat gum disease, give Dr. Werkmeister a call today. He treats patients from the greater Pittsburgh area, including Cranberry, Wexford, and the North Hills. We look forward to seeing you.